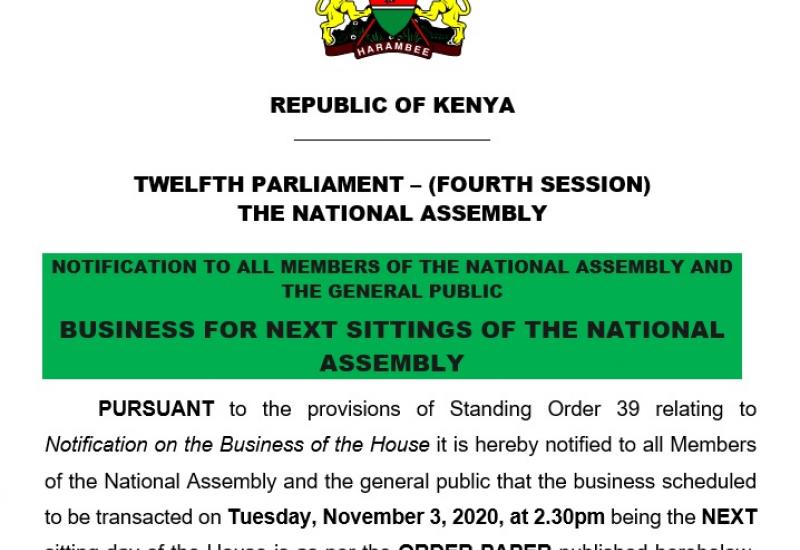 The following documents are available for download...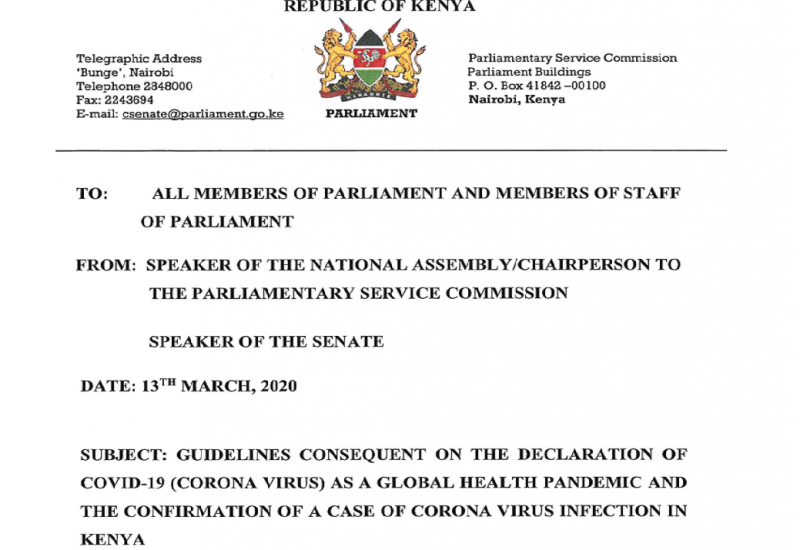 GUIDELINES CONSEQUENT ON THE DECLARATION OF COVID -19 (CORONA VIRUS) AS A GLOBAL HEALTH PANDEMIC AND THE CONFIRMATION OF A CASE OF CORONA VIRUS INFECTION IN KENYA.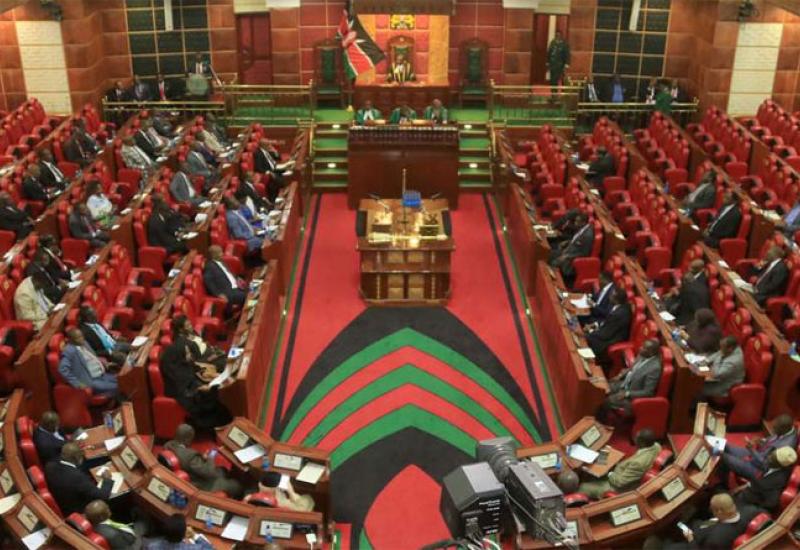 Following the recent pandemic of COVID-19 also known as Coronavirus in the country, the Houses of Parliament altered their respective Calendars, so as to proceed to a recess. The action of the Houses plays a role in part of the Government's efforts to contain the spread of the virus. As such, the Houses took a break as follows-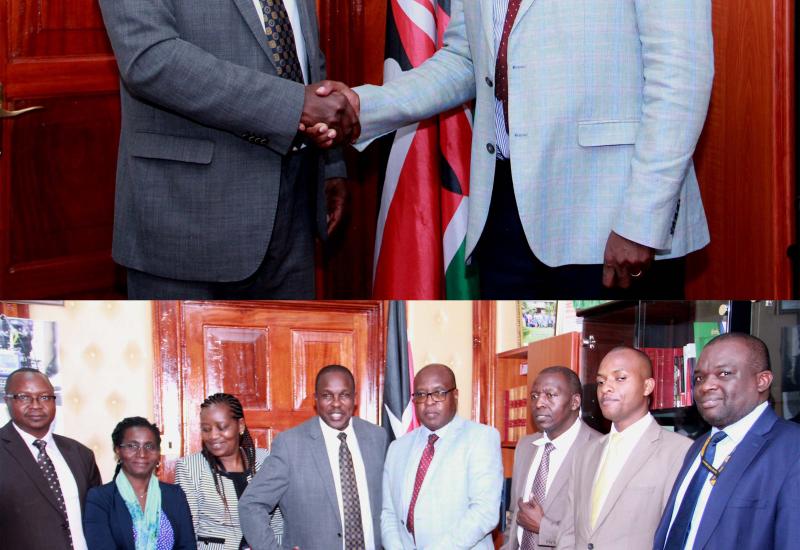 The Clerk of the National Assembly, Mr. Michael Sialai held a second consultative meeting with the Kenya Revenue Authority (KRA) at Parliament buildings. The first one having been held on 29th October, 2018.
The KRA Officers paid Mr. Sialai a courtesy call in his office at Parliament buildings to deliberate on the best way to enhance service delivery through timely remittance of tax.